A Three Part Workshop Training
Join EcoFaith Recovery, by recorded video, for a three-part workshop series drawing on Marshall Ganz's Public Narrative format by creating a story of Self – Us – Now. You'll learn the craft of storytelling for organizing, have the space and opportunity to write your story with the support of experienced mentors, and have ample one-on-one practice in sharing your story. The original event took place in June, 2021. We invite you to use this resource.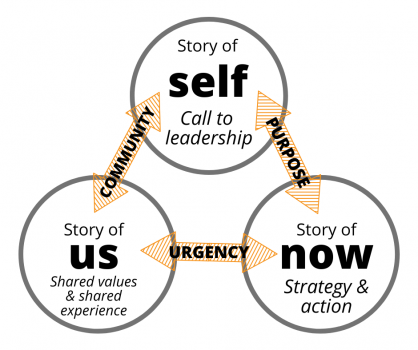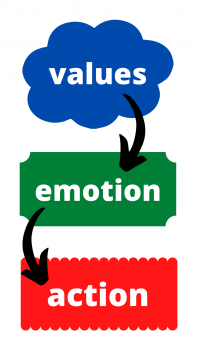 We are at a pivotal time for our society as we witness systemic racial injustice, economic injustice exacerbated by pandemic and escalating violence. All of this with the backdrop of the climate crisis that disproportionately affects people of color and low income populations. It feels overwhelming with so many intersecting crises at this one moment. What can one person do in this moment?
A successful movement requires strong relationships to unite our political power, create a common vision and sustain our movement for the long struggle ahead. That is where our personal stories are vital. Authentically sharing our stories with other individuals, with community, or publicly, helps to develop our relationships.

Your story has power. It can give people hope and mobilize them to act with you to make a real difference. Effectively crafting and telling your story as to why climate, racial justice and economic justice matter to you is a key aspect of organizing your community to take action towards a just society and a sustainable economy.
You will come out of this workshop series with a powerful three minute personal story, following the  Self-Us-Now  format, that you can use in service of campaigns you are working on now and in the future.
Session One:
Why is storytelling important?
Models of effective stories
How-to Craft your Story of Self
Session two:
Space to Practice One-on-One
How-to Craft your Story of Us and Now
Mentor writing support available
 Session three:
Putting it all together
Practice in sharing your complete story
Suggestions on Campaigns to Support with your New Powerful Tool
This training is free, though we invite and encourage donations to continue to make this valuable training and work of our primarily volunteer-led organization possible.
Downloaded Resources