Stay in touch with us (receive newsletters, join listservs or receive blog posts)
Awakening Leadership
Thursdays, 8:45am – 10:15am (PST) via zoom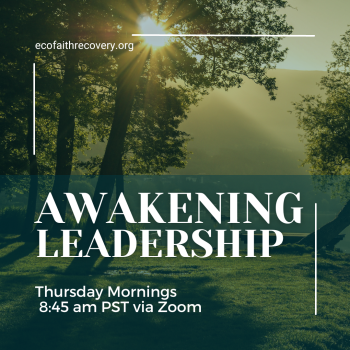 Would you like to join a dedicated group of EcoFaith Leaders meeting via Zoom? We meet every Thursday to mentor each other on organizing our communities for action, developing our leadership, and spiritually grounding ourselves for this long-term work of creating a sustainable future.
---
By registering for this event, you will receive weekly email reminders with the zoom link on Thursday mornings and agenda notes after the meeting. Unsubscribe at anytime. Questions? Please email Office@EcoFaithRecovery.org.
Lenten Devotional Preview
Wednesday January 11th at 12 pm PST
Wednesday January 18th at 3 pm
Everyone who attends an information session will receive a free copy of A Grounded Faith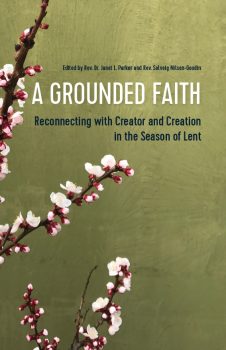 Are you looking for a powerful resource to accompany your congregation this Lent? Leaders from EcoFaith Recovery along with Ecumenical Ministries of Oregon and others have published a beautiful Lenten devotional, A Grounded Faith: Reconnecting with Creator and Creation in the Season of Lent. The devotional invites participants to reconnect with our Creator and with Creation as a core dimension of Christian practice. Seven authors from diverse backgrounds lead readers through the 40 days of Lent with Scripture, excerpts from Randy Woodley's book Becoming Rooted, reflections, and suggested practices. Come with your questions to our introductory zoom previews. Links are listed above!
---
Stay in touch with us (receive newsletters, join listservs or receive blog posts)