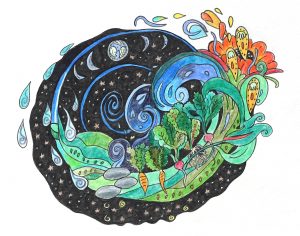 Personal
We restore our bodies and spirits, practicing Sabbath and regaining a balance of work and rest, as modeled in Scripture and creation.
Interpersonal
We receive and offer support to one another as we seek to practice healthy rhythms and restore balance in our lives.
Community
We incorporate Sabbath practices into the culture of our communities, honoring the limits of both human and earth's capacity, and our need for restoration.
Public Sphere
We intentionally practice healthy cycles of public engagement, participating in organized actions while also taking time to celebrate, grieve, and restore our energy, in keeping with the Sabbath rhythms of the God of creation.