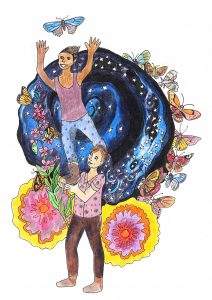 Personal
Recognizing the deeply relational nature of the universe, we acknowledge our need for mentors from the whole community of creation for the sake of our own development as leaders.
Interpersonal
We are mentored by and mentor others, naming the gifts we recognize in one another, and inviting and extending constructive feedback for the sake of our mutual leadership development.
Community
We seek to develop mentoring relationships and a culture of mutual-mentoring within all of our communities.
Public Sphere
We seek out experienced leaders of public actions to mentor, challenge and teach us as we learn to express our power in the public arena.