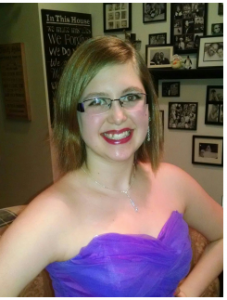 About Haylie:
Haylie Isaacson is currently a sophomore at Westview High School. When she grows up, she would like to be a preschool or elementary school teacher. Haylie enjoys writing, dancing and doing art projects. Coloring is her favorite but she also enjoys collages, making posters and stamping.
Haylie would like to grow as a leader through this internship by working with a community and feeling more connected to God. She is interested in building more confidence when speaking in front of groups and practice finding my voice.
Haylie needs to learn how to develop her own story and once found, she want to be able to communicate with others about it instead of keeping it all inside. By doing so, she can hopefully help others find their voice as well. Haylie would also like to offer her experience with mentoring both children and teenagers.
About Haylie's Internship Project:
Haylie is working and collaborating with our other high school interns Chase Isaacson and Michelle Piscitelli on the Returning to the Rhythms of God retreats offered throughout 2016.