Sarah Holst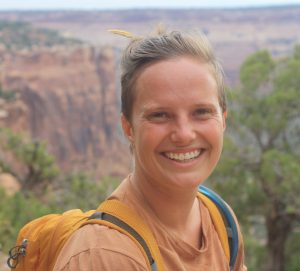 is the Internship/Practicum Coordinator for EcoFaith Recovery. They are currently working on an Interfaith Masters of Divinity with a concentration of Theology and the Arts from United Theological Seminary in St. Paul, Minnesota with the goal of being ordained a Roman Catholic Woman Priest. Sarah works as an artist for social movements and has recently collaborated with the Queer Ecojustice Project, radicaldiscipleship.net, and Bartimaeus Cooperative ministries. Sarah is based in Duluth, Minnesota with their partner Nathan Holst and their 6-month-old baby Sage. Sarah serves as a facilitator and organizer for local racial and environmental justice work.
Rev. Robyn Hartwig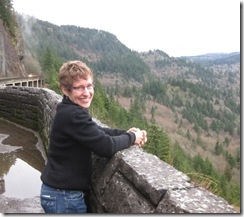 is a pastor in the Evangelical Lutheran Church in America (ELCA). She serves as Pastor/Organizer with EcoFaith Recovery and as one of the pastors of St. Andrew Lutheran Church in Beaverton, Oregon. Pastor Hartwig received her B.S. in secondary education from Miami University in Oxford, OH and her MDiv from Pacific Lutheran Theological Seminary in Berkeley, CA in 1997. She founded EcoFaith Recovery in Portland, Oregon in 2009 with other people of faith seeking a spiritual pathway out of isolation and burnout into a sustainable form of engagement in the great work of environmental and climate justice.
Rev. Solveig Nilsen-Goodin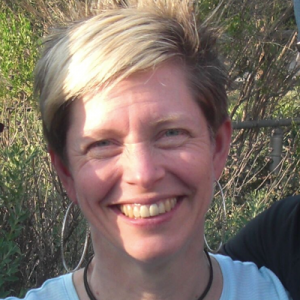 is an ELCA pastor who received her M.Div. from Harvard Divinity School in 1994 and then served as pastor of King of Kings Lutheran Church in Milwaukie, OR. She subsequently founded the Wilderness Way Community— a new expression of church rewilding Christianity and reclaiming our call to manifest the beloved Ecosystem of God. A founding member of the EcoFaith Recovery Core Team in 2009, Solveig is a spiritual director, activist, organizer, teacher and EcoFaith Recovery leadership coach. She is also a certified ELCA coach, with specialized training in Mission Development/Congregational Vitality and Care for Creation.
Nathan Holst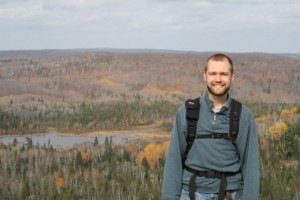 is originally from Duluth, MN, where his faith roots began at First Lutheran Church, heavily steeped in the youth program. Nathan majored in social work in undergrad from a Lutheran college in MN, then went to Washington DC to do the Lutheran Volunteer Corps. He pursued a graduate degree in social work in Portland, where he became connected to the Wilderness Way Community and EcoFaith Recovery. He was a participant in the Organizing in the Biocommons class. Inspired by the class, and wanting to connect what he was learning with the youth at Central Lutheran in Portland where he worked as a part time youth director. So he was invited to apply for an internship with Ecofaith Recovery. The next year, as his EcoFaith internship project he created the Ecofaith Youth Camp, which was a week-long camp that connected racial, environmental, and economic justice. His last year in Portland, he continued his connection with Ecofaith Recovery as a the Intern Coordinator and had lots of great conversations with Robyn about the exciting direction of the work together. In 2014, he married my partner Sarah, and they left Portland to first go on a year of exciting adventures and mentor seeking. They studied in California for a month with theologians Ched Myers and Elaine Enns and deepened in their understanding of ecological theology, and after a few other trips, made their way back to Duluth, MN, where they have been for the last couple years. He's currently working full time at a UCC congregation as a faith formation minister, and organizing for racial justice both inside and outside his role at the church. And this wouldn't be a complete or honest description of who he is without including his identity as a musician. He loves music and tries to incorporate it into everything he does. He hopes this will be useful to his work as a coach, or at least a resource that's available should you want that.