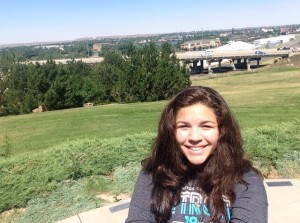 About Michelle:
Michelle currently attends Liberty High School as a Sophomore. She is interested in Psychology and hopes to study that throughout college at Pacific Lutheran University. Michelle enjoys listening to music, reading, and being outdoors in her free time. She is an active member in her schools Key Club and hopes to maybe run the club one day. She also loves going to Camp Lutherwood here in Oregon, and plans on being a camp counselor in the future.
Michelle hopes to inspire and encourage people to help others in the world and to keep growing throughout her faith journey.
About Michelle's Internship Project:
Michelle is working and collaborating with our other high school interns Chase Isaacson and Haylie Isaacson on the Returning to the Rhythms of God retreats offered throughout 2016.
Blog posts: