Cutting Carbon as a Consumer

Now that stores are beginning to open up once again and we can schedule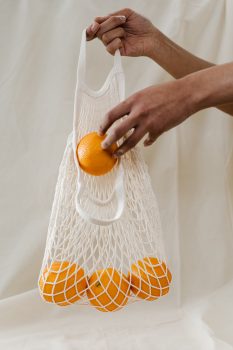 much-needed appointments, it can be tempting to rush out to a favorite retailer and splurge. But, according to Earth911, the stuff we buy contributes 26 percent of the greenhouse gases we emit in the US. Whether it's clothing, appliances, or salon services, the American consumer culture is bloated and a critical component of our environmental impact. With only 4.3 percent of the world's population, we manage to generate 15 percent of global greenhouse gases.
Earth911.com recommends ways to cut our consumer carbon footprint:
Good

• Think before you buy; pre-cycling is greener than recycling.
• Repair what you own.
• Shop for second-hand items.
• Challenge yourself to live for one day with only what you
already have. Start counting up Buy Nothing Days.
Better

• Shop your values by researching products before you buy
to make greener purchasing decisions.
• Use some of the money you're saving by buying less to
purchase more costly eco-friendly products.
• Go on a spending diet. Schedule Buy Nothing Days. Delay
purchases until after your next payday.
Best

• Adopt a minimalist mindset to limit your environmental impact.

• Aim for a zero-waste lifestyle.
• Embark on a Buy Nothing Year. As Earth911 says, "Even if you don't succeed in the challenge, it is sure to reset your relationship to stuff."
-by Carol Harker (Community Carbon Team Leader at St. Andrew Lutheran)
---
To sign up to receive these blog post directly to your email account, click here or on the link in the upper right sidebar of any page at ecofaithrecovery.org. You can also learn how to engage in our Community Carbon initiative here.
Please feel free to share this post with others and use the field below to post your thoughts on this topic. Thanks!
Cutting Carbon as a Consumer by Carol Harker Community Carbon Team Leader at St. Andrew Lutheran