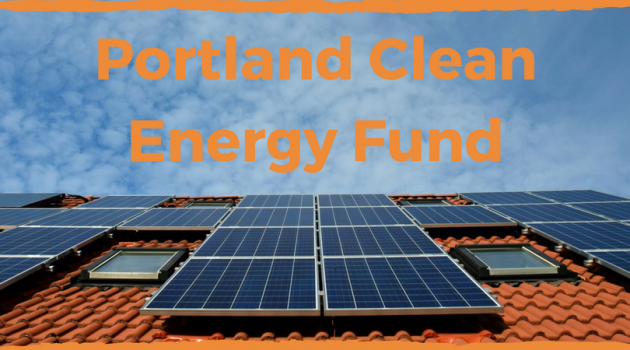 Background on the Portland Clean Energy Fund:
Formerly the Portland Just Energy Transition Initiative.
Cities all over the world are taking the lead in responding to climate change. In the United States over 1,000 mayors (including Portland's) have signed the Mayor's Climate Protection Agreement. Since the election, it is obvious that we cannot expect the federal government to act on climate issues. The measure is an opportunity for Portland to become a national model for taking proactive measures to fight climate change while providing major new economic opportunities for low-income neighborhoods and communities of color.
Through EcoFaith Recovery's Beyond Fossil Fuels Initiative, faith communities are embarking on an exciting new strategy for organizing around this Portland Clean Energy Fund (PCEF) — a strategy that is…
● Spiritually grounded and Relational
● Ecumenical
● Supported with skilled coaching
● Rooted in EcoFaith Recovery's Practices for Awakening Leadership
Upcoming Portland Clean Energy Fund Meetings:
TBD
Attend EcoFaith's next gathering of faith community leaders organizing their faith communities to engage in PCEF which will take place on TBD. at Central Lutheran Church. At that meeting we will ground ourselves more deeply in Practice #2, Develop Relationships, and make specific plans for how we will engage Practice #2 in the work with our congregations around PJET. If you are able to join us, please RSVP here: http://www.ecofaithrecovery.org/events-2/join-us/ 
Contact Office@ecofaithrecovery.org if you have any questions.