---
What numbers would Jesus hit? And: please volunteer from home for PCEF! (July 15, 2018)
How do we in EcoFaith stay relational in a society that's transactional?
And how do we walk a relational path in a political campaign we believe in (PCEF's) that needs to make certain numbers to win (i.e., 160,000 pledges from Portlanders to vote yes)?
We discussed this in our monthly EcoFaith meeting yesterday…..
---
A Big Practice 6! (July 3, 2018)
Several of us were at the PCEF campaign office on Monday, which was Turn-In Day. It was an exciting space with knowing that we had over 50,000 signatures by noon and people were still pouring in to the office to turn in more sheets. I didn't stick around for the final count and the final count doesn't really matter to me. We did what we set out to do! …
---
Success in Reaching our Goals! Thanks to Those Who've Contributed! (June 30, 2018)
As people of faith, our growth and successes are often subtle and hard to see. We don't graduate from schools as students do, or get promoted as employees do, or post record-breaking profits as corporations do.
But right now, we in EcoFaith do have a success to celebrate, or actually, several. …
---
Constant change; Fluid as water; Renewed by relationship,  (June 22, 2018)
I'm in the PCEF Validation Office, wrestling with files of yellow signature sheets that become bulkier every day (a good problem). Sweet-faced volunteers come in to work a few hours, some expected, some not. New idea from Lenny on a better way to validate the signature sheets. It's a great idea! Brent's on board! But now, figure out with Jane how to re-train the volunteers to do it the new way. Ai-yai-yai.
---
PCEF Signatures Update (June 8, 2018)
Hi all,
The news from the PCEF campaign is very promising. We're doing well on signature gathering with the volunteer gatherers leading the way. Adriana Voss-Andraea (350PDX) expressed gratitude for volunteers' outstanding contribution at the most recent organizing committee meeting. That means you, so take a moment to let that gratitude flow through your whole self!
---
Signature gathering & FUN (June 1, 2018)
Hey, we can have fun with this too! I am sure that FUN fits into practice 5 (acting together).
I'll be heading to the PedalPalooza kick off Friday evening 6/1 at Sewallcrest Park (SE 31st Ave & Market) to gather signatures with other campaign volunteers and take a nice bike ride afterwards. (No, I won't try to gather signatures while riding!)
---
Week 3 of EcoFaith's PCEF Campaign: 798 signatures so far! Story from Solveig! Meeting Sat. June 9th (May 31, 2018)
We — EcoFaith folks — have gathered 798 signatures as of Week 3 for the Portland Clean Energy Fund.
See our progress here on Basecamp.
This is wonderful! We're more than one-third of the way to our original group goal of 2,150 signatures. (That's the aggregate of various church goals we set in person together at our March 10th meeting.)
Here's the thing: we need to continue at our current rate of signature-gathering, through July 5th. To get this life-giving initiative onto the November ballot, 1 of every 10 Portland voters must sign for PCEF. People only sign when they're invited to, by people like you and me. Hint: I've had 100% success as I've walked my neighborhood. It develops relationships (Practice 2) and is warmer and less transactional than some methods.
---
Gratitude and signature sheet submittal (May 17, 2018)
Hi EcoFaith friends,
I am full of gratitude now that we've launched the PCEF signature gathering process. I am grateful for my co-chair Alison. I am grateful for Robyn's and Solveig's leadership. I am grateful for the support and contributions from all of my EcoFaith friends. I am grateful for all of the volunteer leaders on the volunteer organizing team. And I am grateful for my share of grace from God each and every day.
---
EcoFaith kit-building volunteers needed tomorrow eve Tue. May 15, plus more ways to help (May 14, 2018)
We are asking for 6-10 EcoFaith signature-gatherers
at each of the following concerts.
Scott and/or I will be at most of these, working alongside you.
350PDX, Audubon and others also turning out.
Please reply with which of these dates / concert-lines you'd like to work at,
so I can let fellow organizations know what EcoFaith will do.
---
Failure, faithfulness and gathering signatures (May 13, 2018)
"Would you like to sign for clean energy in Portland?" I was standing on my knees yesterday, clipboard in hand, at eye level with a lady in a patio chair.  She was waiting to watch the St. Johns parade.
"Sure."  My heart rejoiced.
But then many other people had already been asked, or were from out of town, or simply declined to sign.
I sat forlornly on my front porch yesterday afternoon, feeling like a failure. Everyone else in our EcoFaith group had gathered more signatures at the parade than I did. And I haven't been writing these blog posts half as often as I'd planned.
---
EcoFaith PCEF Cohort Upcoming Events! (May 8, 2018)
It is exhilarating to be underway! We are called as people of faith to stand with the vulnerable and work towards a just society. I feel good when working on PCEF activities because it fulfills these values.
Here is information for two EcoFaith events and one campaign event, all this week. Apologies for the length of this e-mail, as there is a lot to cover. Get a hot top on that coffee now and come right back to read the rest!
---
EcoFaith friends: Next steps for gathering signatures. Please reply promptly — thanks in advance! (May 7, 2018)
Social justice and Creation-care really come together in PCEF.
As Suzan and I agreed during the good signature-kit-building party
last Saturday morning, we love that we are now able to do something
(gather signatures!), rather than talking about doing something.
As Ed wrote last week, Alleluia!
Putting faith into action, here is what my co-chair
Scott and I need from you to move forward.

---
Ready, Set, PCEF! (May 2, 2018)
We have exciting news! On Wednesday, Multnomah County Circuit Judge Ben Souede released the court-approved PCEF ballot title after ruling earlier in the week that the initiative is constitutional. You can get the judge's opinion from the Portland government website and the media's report from Oregonian online.
---
Great social justice/climate events this Mon and Tue evenings, April 30 and May 1st (April 28, 2018)
New since my last post: PCEF Signature Kit-Making Party, 5 – 9 p.m. Tues May 1st  at Sierra Club office, 1821 SE Ankeny St in Portland. Pizza will be provided to sustain us as folks from a variety of organizations assemble about 400 clipboards from cardboard. Fine to come for a portion of this work-party; please reply to me if you plan to participate. I'm going! Looking forward to the fellowship-while-making-something, like an old-fashioned quilting bee, but with social justice and climate concern the things uniting us.
---
Reporting Out From Earth Sunday: quest for a church's endorsement of PCEF (April 24, 2018)
As promised in my last post, I asked my church (Lincoln Street Methodist) two days ago to endorse the Portland Clean Energy Fund (PCEF) initiative. Some folks thought yes. Others had some questions and reservations. 
Sigh. A yes is always so pleasing. 
But I'm using Ecofaith's seven practices to take this in stride and keep moving forward.
People's need for more discussion fills my own (huge) need to become more skilled at dialogue, not just about PCEF, but more broadly, about putting faith into action. 
---
My Reflections on the Frontline Communities Event (April 19, 2018)
I am so inspired after Saturday's events. Our EcoFaith PCEF cohort meeting was very engaging. There was so much sharing of great ideas. I am so grateful to be a part of this awesome group!
I especially want to share my experience of the Frontline Communities event with three of PCEF's leadership organizations (APANO, NAACP and NAYA) represented on the panel along with OPAL. Khanh Pham from APANO shared her experiences in an immigrant family from Vietnam. Cary Watters (NAYA) represented the exploitation of Native American lands and peoples by our extractive economy. Rev. E. D. Mondaine (NAACP) described his youth in St. Louis and the affect to his personal health after living far too close to heavy industry.
---
PCEF Action Reminder – Fill the Courtroom this Friday  (April 16, 2018)
It was great seeing many of you this past Saturday. Our meeting was really motivational, as was the Frontline Communities event afterwards.
 We are called to act together (practice 5) to fill the courtroom at the upcoming PCEF hearing on Friday, April 20. The campaign reports that there are currently 33 people signed up to attend the hearing. We need 50 attendees to show community-wide support for PCEF by filling the room.
---
Support PCEF together Fri. April 20th at 1 p.m.; Will Lincoln St Church be the first to endorse PCEF? (April 15, 2018)
As a Christian born in 1960 who has always wanted a better world, the civil rights movement  has been a key reference point for me. It's where I've looked, all my life, for guidance on how ordinary, faith-driven, not-wealthy people like you and me can drive transformative change. The "I Have A Dream" speech of Dr. Martin Luther King Jr. is by now in my spiritual DNA. …
---
Reminder of April 14th PCEF events (April 11, 2018)
This is a reminder that we'll have our monthly EcoFaith PCEF cohort meeting this coming Saturday, April 14th from 8:30-9:45AM at First Unitarian Church. We'll have an abbreviated monthly cohort meeting, then you're welcome to attend the Frontline Communities on Environmental and Climate Justice: A Just Transition event from 10AM-12PM at First Unitarian's Eliot Center.
---
Two actions we can take right now; 50 faith leaders have already endorsed PCEF
(April 4th, 2018)
I don't know about you, but I would love to be gathering signatures RIGHT NOW for PCEF (Portland Clean Energy Fund).
Practice 5 — take action — is the most comfortable practice for me (makes me feel empowered).
And now it looks like the date to start gathering signatures is pushed out to May 1st. Aarrgh. …
---
INTRODUCTION POST (March 22, 2018)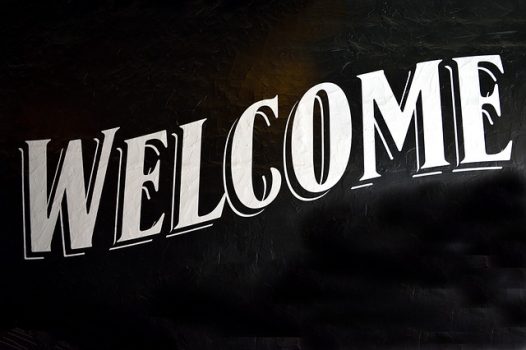 I'm Alison Wiley, co-chair, along with Scott Shurtleff, of Ecofaith's work on the Portland Clean Energy Fund (PCEF) campaign. I'll be gathering signatures along with everyone else, but also coordinating our overall efforts, and helping to provide a center that holds. I'll be writing blog posts about twice a week. …