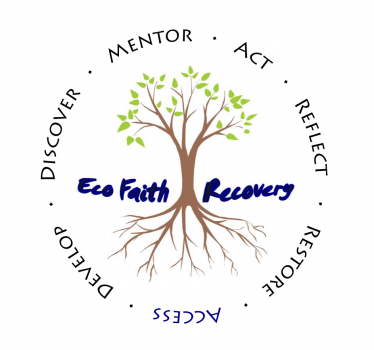 EcoFaith Recovery exists to identify existing and emerging leaders, develop our leadership potential through EcoFaith "Practices for Awakening Leadership," and lift one another up to support our faith communities in taking courageous public action for the recovery of human life and the healing of God's creation.
In order to recover our true vocation as people of faith and citizens of earth, EcoFaith Leaders engage in "the Practices" within groups or teams of three or more people within their communities of faith.
To deepen their own engagement with the Practices and learn how to most effectively engage in them with others, new, existing and would-be volunteer-leaders participate in EcoFaith Recovery's various Initiatives. These Initiatives provide the inspiration, collaboration, and experience with "the Practices" that volunteer-leaders need to be most hopeful and effective.
Brochures are available on our Resources page so you can print them to review and discuss with others. We hope this brochure and the others available for download on that page will be useful in engaging in further conversation about your own need for "ecofaith recovery" with your pastor, friends, family & neighbors. To learn more about the Practices, click on the following links:
* EcoFaith's Practices for Awakening Leadership (in depth)
* Sample Formats for using the Practices in your Faith Community
* Offer Feedback about your use of the Practices to the EcoFaith Recovery Core Team so we can continue to develop and refine them in light of our lived experience of using them. Thank you!