EcoFaith Institute Kickoff | Blessing our Interns for the Journey | BBQ & Singing
When: Thursday, June 16th, 2016
6pm – 9pm
Where: Intern Coordinator Dave Pritchett's house  6926 N Concord,Portland, OR 97005
Costs: We will provide the burgers & veggie burgers. Please bring a side dish to share.
RSVP by: Friday, June 10th – Register here

Volunteers needed to help with prepping the grill and grilling! Email dave@ecofaithrecovery.org if you want to help.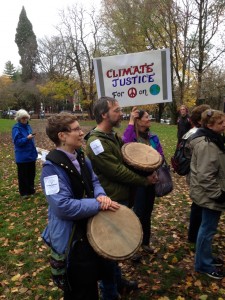 Join us for the kickoff of the EcoFaith Institute/Intern cohort weekend with a BBQ at our Intern Coordinator Dave Pritchett's house in north Portland! Arrive anytime after 6pm. Bring a side to share. We will provide burgers and  veggie burgers.
This gathering will include opportunities to join together in the songs of EcoFaith, and updates on the EcoFaith Initiatives, with special focus on the Institute.
If you don't know much about the Internship Program EcoFaith Recovery offers this is a great night to come out! Five new interns will be starting their projects by participating in the Weekend Institute (June 17-19). This Institute will immerse participants (including both interns and open to non-intern participants) into the culture, practices, and mission of EcoFaith Recovery.