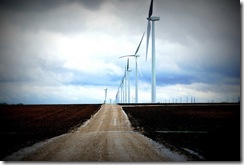 Wednesday, May 8, 2013
Augustana Lutheran Church, Portland, Oregon
6:00pm – 7:00 pm Viewing of 350.org's "Do the Math Tour" Video (optional, but highly recommended)
7:00 pm – 9:00 pm Meeting
We invite YOU to a meeting to explore next steps together in how the teachings of Martin Luther King, Jr. and the practices of relational organizing might enable us to marshal a greater church-based response that helps move human beings beyond fossil fuels.
At this meeting, you can expect:
–a chance to get connected and build relationships with one another –a basic orientation to the current situation around coal and fossil fuel exports in the Pacific Northwest –a brief introduction to the organizing strategies or frameworks we're using –conversation about several possible paths for church-based involvement in fossil fuels and coal trains resistance
This meeting is being organized by an Exploratory Relational Organizing team set up by Ecofaith Recovery and On Earth Peace, and the team includes folks from Wilderness Way Community and the Leaven Community.
To sign up for this May 8th follow up event, click here. All are welcome!
This is a follow up event to our recent workshop with Biblical Scholar Ched Myers to help us put our faith into action.