Eloheh Indigenous Center for Earth Justice Partnership
EcoFaith Recovery is cultivating a deeper relationship with Eloheh Indigenous Center for Earth Justice (Randy and Edith Woodley) in order to enhance Eloheh's capacity while engaging EcoFaith leaders and their communities in learning and practicing a more holistic worldview. 
In the coming months you will have rich opportunities to:

Gather with other Oregon EcoFaith folks every third Tuesday in IPL/EMO Green Circles. (You may additionally gather on first Tuesdays for Reckoning with Racism, if desired)

Dive deep with a Lenten devotional

as a companion to

Becoming Rooted,

tailored to a Christian context dealing with such themes as land acknowledgement, repentance, taking responsibility for participation in domination systems such as white supremacy,  the legacy of the Doctrine of Discovery, etc.

Volunteer at Eloheh Farm and learn from Eloheh's regenerative agricultural practices. The next opportunity will be Feb. 26, 9:00-3:00. We'll prepare the farm for spring planting. Stay tuned for more details closer to the date.

and more!
Below you will find more information on these opportunities and you are also welcome to contact EcoFaith's Eloheh Engagement Coordinator Rev. Janet Parker to get involved at RevJanet@ecofaithrecovery.org
Opportunities To Engage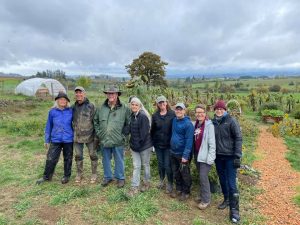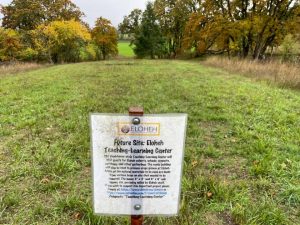 National

– Organize Your Becoming Rooted Book Group & Order the Book
Beginning in January, you are invited to share in an exciting 100 day journey towards becoming rooted in our sacred earth with Randy Woodley's new book as our guide. We will offer various ways of engaging in this journey, ranging from monthly zoom sessions to discuss the book (Third Tuesdays), online interviews with the author, and a Facebook page dedicated to the book. You are also invited to form your own group to discuss the book. Copies of the book may be ordered here.
Next Steps:
Choose your date for book group meetings
Fill out and print the fillabe flyer invitation
Publicize in your community communications
Order the Becoming Rooted book
Watch the January 12th (5-6pm PST) introduction with Randy Woodley on Facebook live

Follow and Like Randy Woodley's page here to get notification when he goes live: Randy Woodley Author/Speaker
Stay tuned for additional FB Lives with Randy. More details to come.

Watch the small group leader training here
Oregon

– Invite Your Community to Third Tuesday Oregon Green Circles

Join us every Third Tuesday as we bring the EcoFaith – Eloheh Partnership to Oregon Interfaith Power and Light's Green Circles. Participants will engage in EcoFaith's Practices for Awakening Leadership as IPL/EMO equips us to take action for climate justice. This will be one key space in which people can participate in EcoFaith – Eloheh partnership and learn how to engage their communities with Randy Woodley's forthcoming book, Becoming Rooted: One Hundred Days of Reconnecting with Sacred Earth. 
Jan 18th from 6:30 – 8:00pm PST (Dialogue with Randy Woodley)
Feb 15th from 6:30 – 8:00pm PST (Dialogue with Randy Woodley)
March 15th from 6:30 – 8:00pm PST
April 19th from 6:30 – 8:00pm PST (Dialogue with Randy Woodley)
May 17th from 6:30 – 8:00pm PST
National

– Journey Through Lent with the Companion Devotional to Becoming Rooted

A Grounded Faith is designed to be a Lenten companion to Becoming Rooted, although it can also be used as a stand-alone Lenten resource. The devotional invites participants to reconnect with our Creator and with Creation as a core dimension of Christian practice. Journey with the authors through 40 days of exploring Lenten themes of sin, confession, repentance, renewal, the way of the cross, and the miracle of the resurrection in dialogue with Scripture and an indigenous worldview. Experience different visions of what "a grounded faith" looks like as a path towards a decolonized discipleship and a holistic, place-based worldview.
Questions? Contact EcoFaith's Eloheh Engagement Coordinator Rev. Janet Parker at RevJanet@ecofaithrecovery.org