Staff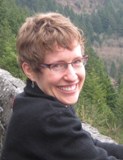 Pastor/Organizer (part-time)
Rev. Robyn Hartwig serves as part-time pastor/organizer for EcoFaith Recovery and three-quarter time associate pastor for St. Andrew Lutheran Church.  Her leadership of EcoFaith Recovery has been greatly enhanced by her training as a GreenFaith Fellow in 2009 and 2010. Her participation in the 2008 Climate Project training of 150 religious community leaders by former vice-president Al Gore, also influenced her leadership in the organization. She received training from Lutherans Restoring Creation to serve as a "Green Congregations" trainer. She also participated in the Industrial Areas Foundation's Northwest Regional Leadership Institute to enhance her abilities as a faith-based organizer. In her free time Robyn reconnects with the natural world through hiking, drumming, and dancing.
She can be reached at pastorrobyn@ecofaithrecovery.org.
Communications Coordinator (10 hours per week):
Li Mattson  Li brings a background in faith formation, having been a worship leader in her church in high school, and social justice, having led discussions on social and racial justice in her current church. She has experience creating social media campaigns and website development, so expect more from EcoFaith on those fronts. Li has a B.S. degree from the University of Denver and a Certification in Montessori. She lives in Denver, Colorado where she, her husband and 2-year-old son make the best of 300 days of sunshine: skiing, rock climbing, and mountain biking.
Reach her at office@ecofaithrecovery.org.
Interim Volunteer and Development Coordinator (7 hours per week):
Chris Bekemeier is well known to the EcoFaith community as a primary volunteer leader in our Beyond Fossil Fuels Initiative. Chris has an extensive professional background in non-profit administration, is a mom of two fine young adult boys, and a long-time member of Central Lutheran Church (CLC) in NE Portland. Among other volunteer roles at Central, she serves as a leader of CLC's Care for Creation team and as the Church Council Vice President. Chris was first drawn to EcoFaith Recovery Beyond Fossil Fuels(BFF) initiative as a faith-based source of support and inspiration for her work at Central.
In addition to her leadership work with BFF, Chris participated in EcoFaith's fall 2014 Organizing in the Biocommons course, and was a member of EcoFaith's fall 2015 Project Team. She says
"The EcoFaith community is an important source of inspiration, wisdom, support and grounding for me I look forward to learning where God will lead us as we move forward together into a new chapter."
Reach her at coordinator@ecofaithrecovery.org
[aio_button align="center" animation="none" color="gray" size="medium" icon="none" text="Contact Us" relationship="dofollow" url="https://docs.google.com/forms/d/175Lij_BJ2asaX-A-9OcCdfnFhOSLBAvoogezwbt8PNQ/edit"]
Where is EcoFaith's Office?
Good question! We operate a virtual office! But our community partners offer the following gifts:
St. Andrew Lutheran Church for office supplies, workspace, printer and copying
Salt & Light for meeting space, particularly the Beyond Fossil Fuels and Organizing in the Biocommons Initiatives.
Central Lutheran Church hosts the EcoFaith Recovery closet cabinet, allowing our volunteer leaders access to materials.
Thank you to all the community groups that help EcoFaith Recovery!
Email office@ecofaithrecovery.org with general inquiries.
Mailing address:
EcoFaith Recovery
P.O. Box 12612
Portland, OR 97212