---
Climate Strike
Friday, September 20th
ACT Together in this global movement
︾
[aio_button align="center" animation="pulse" color="green" size="medium" icon="none" text="RSVP HERE" relationship="dofollow" url="http://www.ecofaithrecovery.org/events-2/join-us/"]
︽
Please join EcoFaith Recovery, Ecumenical Ministries of Oregon and people around the world in the Global Climate Strike! Using EcoFaith's Practices for Awakening Leadership, we will gather our spiritual and relational power to ACT TOGETHER as people of faith and good will. We will do this by following the lead of the world's children.

What to bring?
Yourself and a contingent from your faith community (or other community)
Wear something that identifies your community or your faith or both
Instruments! Which section of the EcoFaith "symphonic choir" will your team or community cover at the march? (Examples: Will your team bring shakers or bells or sticks or bucket drums or flutes or triangles or scrapers or vocals or clapping hands or dance, etc) Choose one and then  EMAIL Jennilee at Office@EcoFaithRecovery.org.

Please also include your community's

website so we can link back to you when we feature your community on the EcoFaith Facebook page  and this page of EcoFaith's website.
Please join us! And take public transportation if possible! It reduces carbon emissions, eliminates parking frustration and expense, and will get you there on time!
Friday, September 20
10:00am – EcoFaith's Spiritual Grounding Pre-Gathering in partnership with Ecumenical Ministries of Oregon
Meet across the street from Portland City Hall at Terry Schrunk Plaza near the circular speaking area. (431 SW Madison St, Portland, OR 97204)
(Look for the EcoFaith Recovery banner!)
10:30am – Climate Strike Rally
Portland City Hall (1221 SW 4th Ave, Portland, OR 97204)
. . .
Consider donating towards the youths' Climate Festival, which is expected to require about $15,000 for event production, equipment rentals, sanitation, security, insurance and permits. A website for donations is available via this link (www.gofundme.com/f/portland-youth-climate-strike-2019).
---
What's Your Instrument for the Pre-Gathering?
Waverly UCC – Bucket drums
St. Andrew Lutheran Church – Shakers
---
Background
Quoted from the Global Climate Strike website:
"Our house is on fire. The climate crisis is an emergency but we're not acting like it. People everywhere are at risk if we let oil, coal and gas companies continue to pour more fuel on the fire. Our hotter planet is already hurting millions of people. If we don't act now to transition fairly and swiftly away from fossil fuels to 100% renewable energy access for all, the injustice of the climate crisis will only get worse. We need to act right now to stop burning fossil fuels and ensure a rapid energy revolution with equity, reparations and climate justice at its heart. But it's going to take all of us working together to succeed. Join the Climate Strikes starting on September 20 – three days out from the UN's climate emergency summit and continuing on September 27. Millions of us will walk out from home, work, school or university to declare a climate emergency and show our politicians what action in line with climate science and justice means.

The climate crisis won't wait, so neither will we."

…

"These Climate Strikes won't solve the climate crisis alone. What this moment can do is demonstrate that people are no longer willing to continue with business as usual. The urgency of the climate crisis requires a new approach and a just response centered on human rights, equity, and justice.
Greta Thunberg's lone protest caught the world's attention last year, and has spread to millions of school children who are sounding the alarm. Now it's everyone's turn to stand with young people and show world leaders the people power demanding climate justice. September's climate strikes will kickstart a huge wave of action and renewed ambition all over the world."
---
Resources
[aio_button align="center" animation="pulse" color="green" size="medium" icon="none" text="Faith Leaders Organizing Toolkit" relationship="dofollow" url="https://docs.google.com/document/d/1qmO1HcBS4uUu9FZPzOBfqpmYUIHwos4UnuNxoAvMw9c/edit?usp=sharing"]
Faith Leaders Toolkit _ Climate Strike [For All]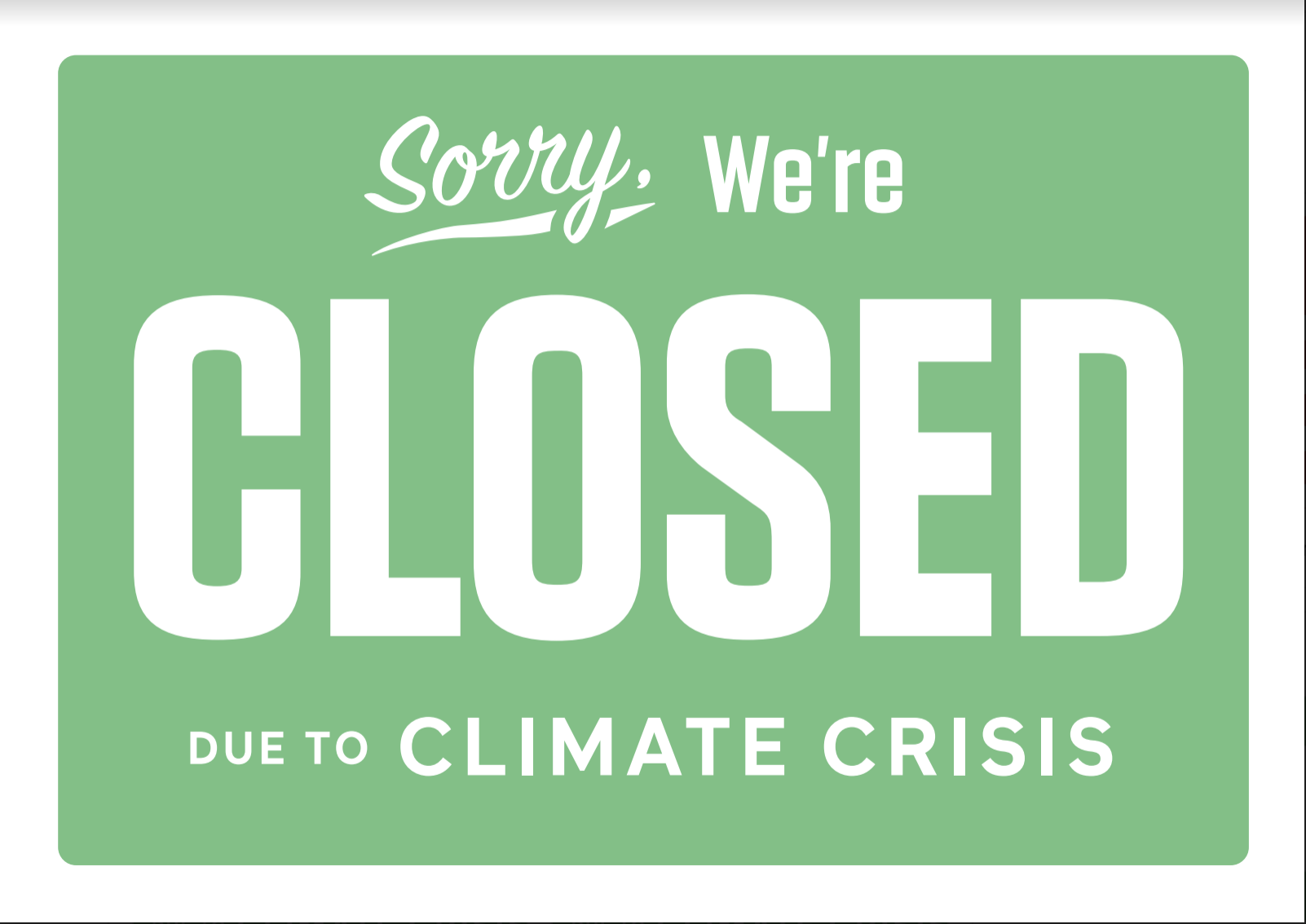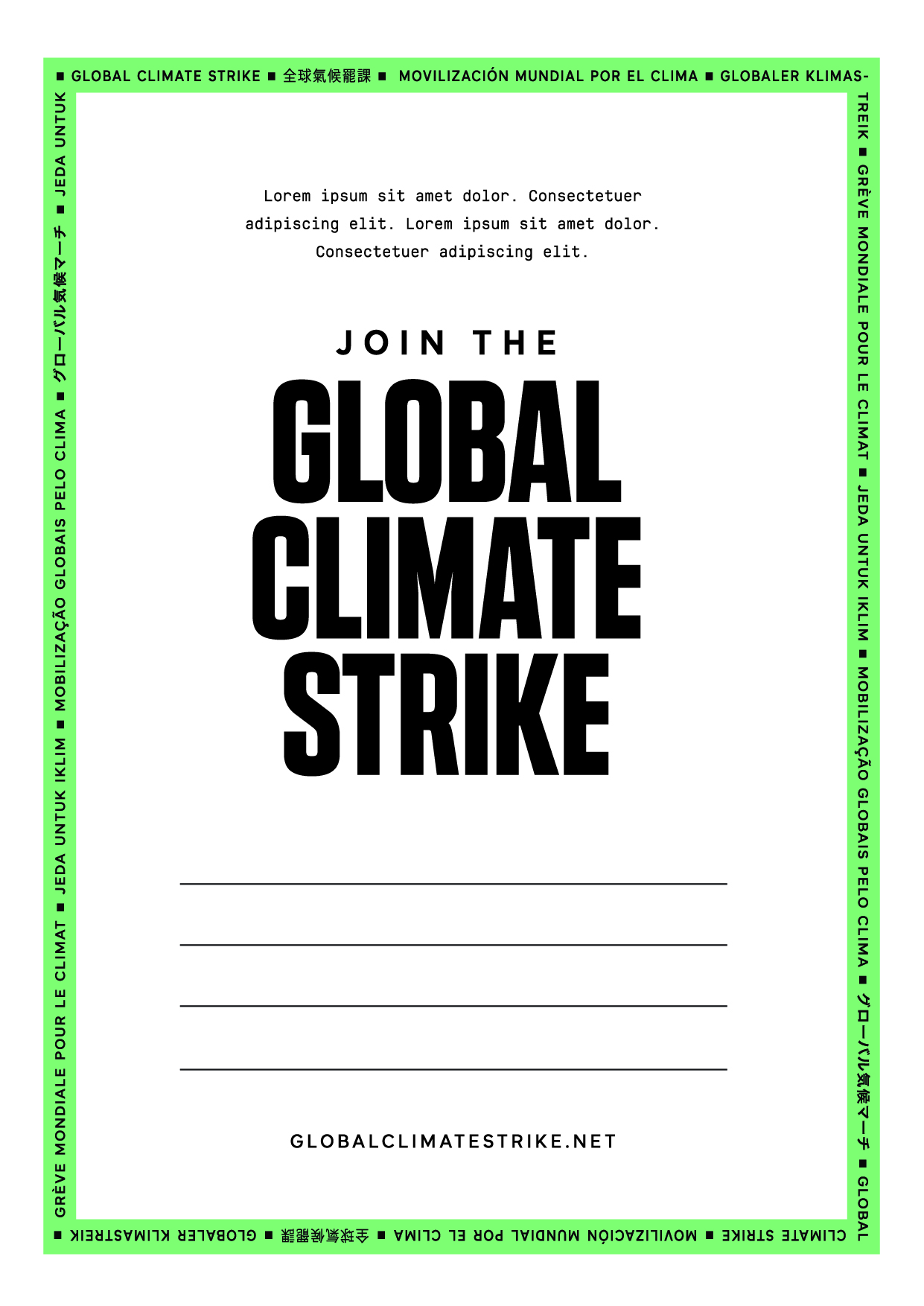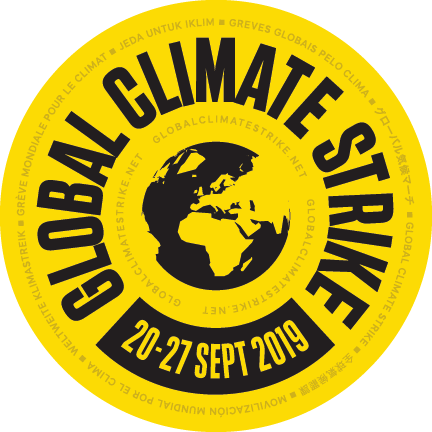 ---