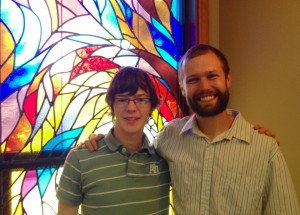 EcoFaith Recovery Internship Program Goals
Foster learning communities and develop Initiatives that dare to name and understand how and why our civilization has become unsustainable, and together draw upon our spiritual resources to act powerfully together to recover sustainable ways of being.
Engage, mentor and nurture youth and young adults to grow into leaders who can provide spiritual, economic and community leadership for decades to come.
Build and re-build powerful institutions and networks that not only understand the causes of this crisis, but that can also employ the vast resources of Christianity, creation, cosmos and community toward the work of healing.
Purpose of Internships
EcoFaith Recovery internships are designed to provide opportunities, for young adults ages 20-35
1) to further the mission and advance the goals of EcoFaith Recovery, and
2) to develop leadership qualities, skills and knowledge around dreams that will help advance human recovery in ways consistent with our identity statement and our emerging vision and mission.
General Structure of Internship
Usually out of a conversation with someone familiar with EcoFaith Recovery, you as a prospective intern will make an application for an internship that reflects your leadership development interests that would engage you in working with one or more of EcoFaith Recovery's Initiatives or its staff or Core Team. That application is available through the Pastor/Organizer of EcoFaith Recovery.
Internships usually last between three and twelve months and involve 50-75 hours of work to accomplish the goals of the internship. The internship stipend is typically $1000, with $250 of it paying for the Weekend Institute that kicks off the internship cohort, and the rest payable as work on the internship is completed. Projects may not require a full 75 hours to complete; if this is the case, the intern will be paid at a rate of $10 per hour of work toward the project.
EcoFaith Recovery invites young adults ages 18-30 to participate in its 2017 intern cohort. The cohort will begin with a four day Weekend Institute, where interns and other participants will be immersed in the culture, practices, and pedagogy of EcoFaith Recovery.
After the Weekend Institute, interns will begin a 50-75 hour internship project in their home community for which they will receive a stipend. The project, along with monthly cohort conversations by phone and mentorship meetings, will help interns develop skills that deepen their own leadership and vocational discernment to become powerful practitioners in the movement for ecological justice and recovery of humanity.