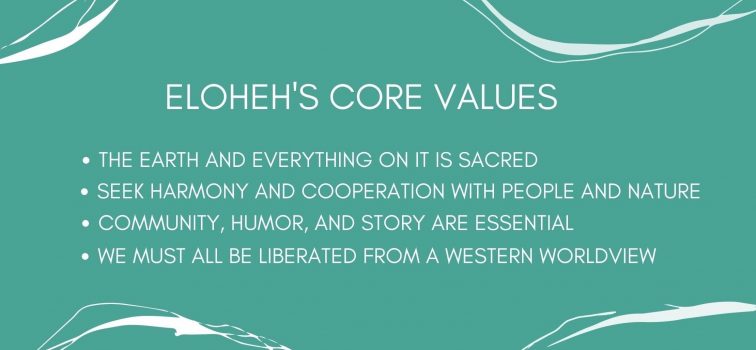 Eloheh Indigenous Center for Earth Justice Partnership
EcoFaith Recovery is cultivating a deeper relationship with Eloheh Indigenous Center for Earth Justice (Randy and Edith Woodley) in order to enhance Eloheh's capacity while engaging EcoFaith leaders and their communities in learning and practicing a more holistic worldview. 
In the coming months you will have rich opportunities to: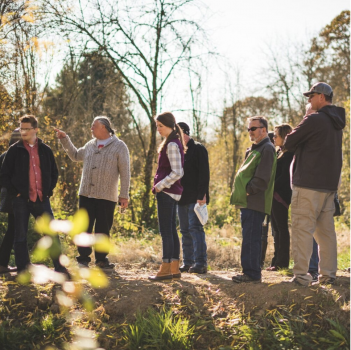 Engage your community in a deep conversation and study of Randy's new book Becoming Rooted: One Hundred Days of Reconnecting with Sacred Earth (pre-order now)
Volunteer at Eloheh Farm and learn from Eloheh's regenerative agricultural practices
Gather with other Oregon EcoFaith folks every third Tuesday in IPL/EMO Green Circles. (You may additionally gather on first Tuesdays for Reckoning with Racism, if desired)
Support a Social Media Internship through EcoFaith that will expand Eloheh's capacity to do its work
Dive deep with a Lenten devotional

as a companion to

Becoming Rooted,

tailored to a Christian context dealing with such themes as land acknowledgement, repentance, taking responsibility for participation in domination systems such as white supremacy,  the legacy of the Doctrine of Discovery, etc.

and more!
Below you will find more information on these opportunities and you are also welcome to contact EcoFaith's Eloheh Engagement Coordinator Rev. Janet Parker to get involved at RevJanet@ecofaithrecovery.org
Social Media/Creative Internship Opportunity – Apply Now!

EcoFaith Recovery seeks an intern who has strong social media skills, communications experience, and creative abilities who is eager to learn more about indigenous earth justice through EcoFaith's new partnership with Eloheh Indigenous Center for Earth Justice.  View the full position description here.

Paid internship. Priority given to applications received by October 18th – contact office@ecofaithrecovery.org.
Upcoming Events
Beginning October 19 – Bringing the EcoFaith-Eloheh Partnership to Oregon IPL Green Circles: Third Tuesdays On Zoom 6:30 – 8:00 p.m. 

Join us every Third Tuesday as we bring the EcoFaith – Eloheh Partnership to Oregon Interfaith Power and Light's Green Circles. Participants will engage in EcoFaith's Practices for Awakening Leadership as IPL/EMO equips us to take action for climate justice. This will be one key space in which people can participate in EcoFaith – Eloheh partnership and learn how to engage their communities with Randy Woodley's forthcoming book, Becoming Rooted: One Hundred Days of Reconnecting with Sacred Earth. 

Register at this link. Email RevJanet@ecofaithrecovery.org to learn more.

Saturday, October 23rd – Eloheh Volunteer Day and Tree Planting  –  from 9:00 a.m. to 3:00 p.m

Eloheh Indigenous Center for Earth Justice is a learning ground for Indigenous and non-indigenous peoples alike. It is also a regenerative farm utilizing wisdom from North American Traditional Indigenous Knowledge (TIK), Permaculture Design, and Biomimicry. Starting in late Oct./early Nov. we will have opportunities to volunteer, weather permiting, to offer our hands-on support to this indigenous-led working farm. Next volunteer day is Sat, October 23rd.

To indicate interest in volunteering with Eloheh via EcoFaith Recovery email RevJanet@ecofaithrecovery.org.
Becoming Rooted Book Groups

Beginning in January, you are invited to share in an exciting 100 day journey towards becoming rooted in our sacred earth with Randy Woodley's new book as our guide. We will offer various ways of engaging in this journey, ranging from monthly zoom sessions to discuss the book (Third Tuesdays), online interviews with the author, and a Facebook page dedicated to the book. You are also invited to form your own group to discuss the book. Copies of the book may be pre-ordered here.

**More information coming soon**
Questions? Contact EcoFaith's Eloheh Engagement Coordinator Rev. Janet Parker at RevJanet@ecofaithrecovery.org