Nikki Reutter-Harrah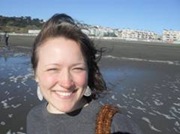 ---
Nikki developed a workshop for teenage girls and young women focusing on how a recovery from consumerist addiction would lead to the rehabilitation of the female body and the Earth.
---
Learn more about Nikki and her Internship!
Current Interns
See our current Interns and their Projects
---
Thank you to Extraordinary Lutheran Ministries, Lutheran Community Foundation, Women of the Evangelical Lutheran Church in America, and supporters like you for making these internships and practicums possible! Because of your generosity, we are raising up new eco-faith leaders to help us all recover a more sustainable way of life!