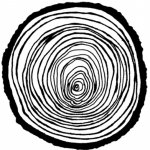 For your ease and convenience, you can choose a one-time gift or a sustaining monthly circle donation.
Just as a tree has rings of growth which sustain its life over time, EcoFaith Recovery's circles of support facilitate the organic growth of our movement and give it greater stability over time.
These can be set up using the menus and buttons below.  Thank you!
Monthly Gifts
Protective Circles
Monthly Gifts
Growth Circles
Monthly Gifts
Regenerating Circles
One Time Gifts
After clicking
the donate button
specify your
donation amount.
Weekend Institute Payment
After clicking the button specify your payment amount from your invoice.
Please note: The button below and following page say "Donate". However, this is not a donation but a payment.